Item
Lord Creator - Evening News【7-11025】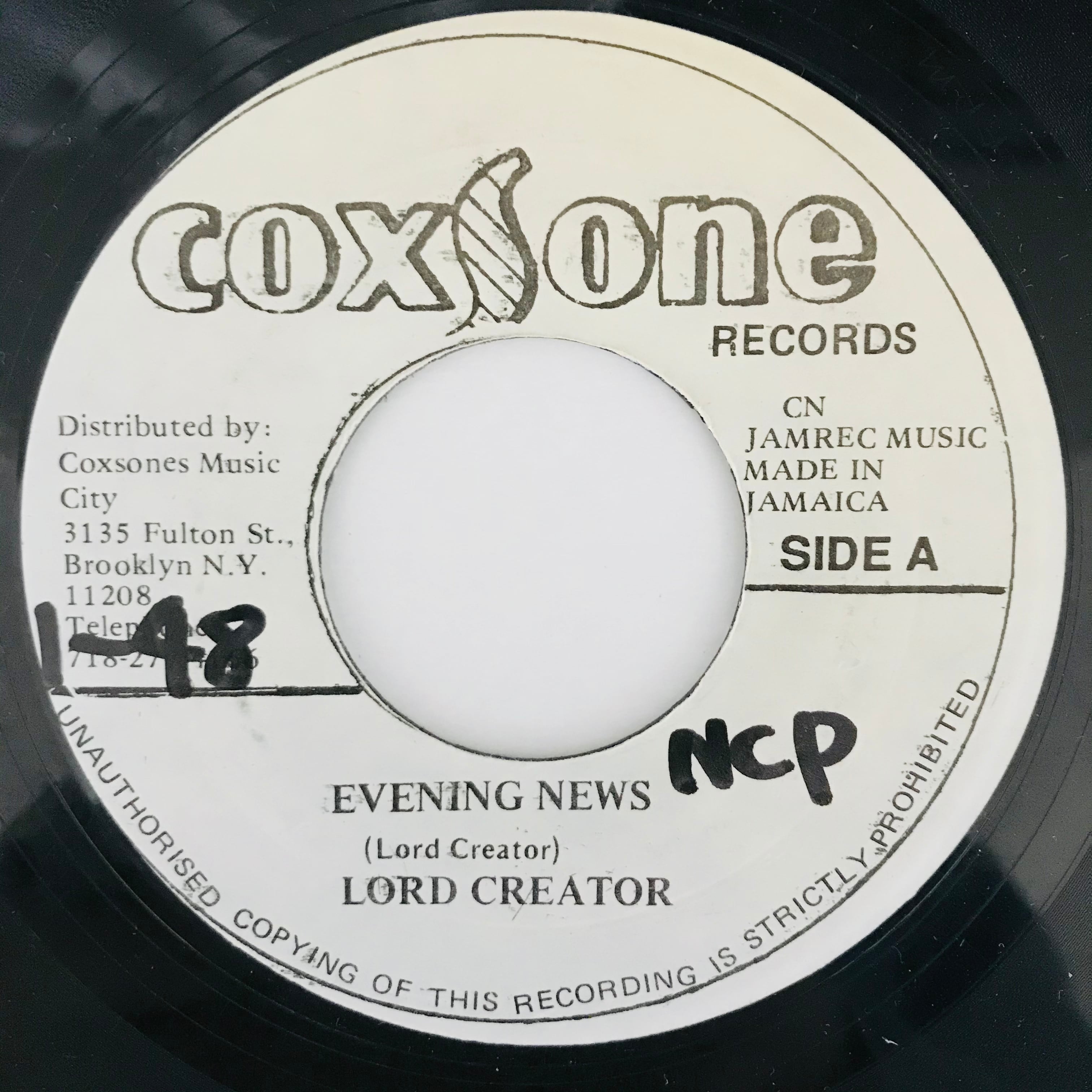 【Jamaican Soul(ジャマイカンソウル)からの一言リコメンド】
多数の大ヒット曲があるKingからの不滅の名曲を!
出だしから勝手に体が動いてしまう
演奏にLoad Creatorの甘くも勢いのある歌唱にやられちゃう1曲ですね!
リリックスは当時の厳しい背景を唄ってるリアリティ溢れる1曲です!
カリプソの面影をがっちり残しながらGood Skaな仕上げに仕上がってる最高の1曲ですね!
最高のセルフリメイクな1曲をこの機会に是非!
永久不滅のビッグチューンです!
【Jamaican Soul(ジャマイカンソウル)商品詳細】
Format:7Inch(レゲエレコード)
Label: Coxsone
Year: 1964
Riddim:
Condition:Media(Ex-)少し曇りプレスノイズあり、ラベル書き込みあり
Listen :
https://app.box.com/s/a91rlsdgytsqmvsqudbl04v66mr2wyyc
※1ファイルに両面視聴あり(1 file has double-sided listening)

¥2,180
SOLD OUT
*Tax included.
*Additional shipping charges may apply, See detail..

About shipping fees
The shipping fee for this item varies by the shipping method.
クリックポスト

Shipping Fees are the same all over country inside Japan ¥200
*Japan domestic shipping fees for purchases over ¥5,000 will be free.