Item
Ruddy Thomas - Let Me Know It【7-20883】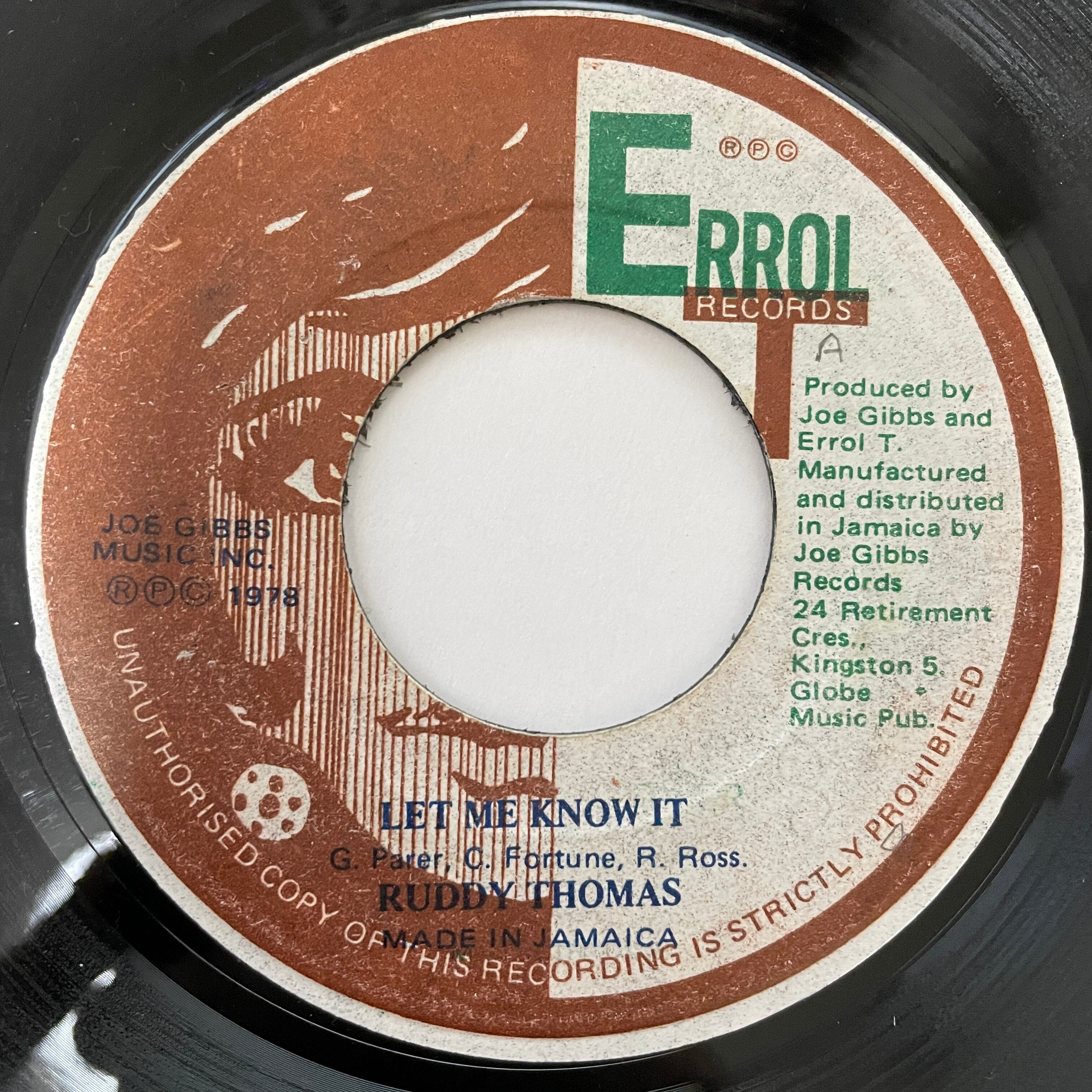 【Jamaican Soul(ジャマイカンソウル)からの一言リコメンド】
Great Lovers Rock!!
この辺りが好きな人にはイントロから昇天ものだと思います。
ベテランシンガー"Ruddy Thomas"の大人の魅力が垣間見えるナンバー!!
気持ち良い都会的なメロディーと甘い歌声がベストマッチ!!
センターズレありますので指で調整していただきPlayしていただければと。
この曲は個人的おすすめチューンです!
Flip Side : The Professionals - Know It
【Jamaican Soul(ジャマイカンソウル)商品詳細】
Format:7Inch(レゲエレコード)
Label:Errol T Records
Year:1978年
Riddim:
Condition:Media(VG+、センターズレあり<視聴はセンター調整しています>)/ Sleeve(Generic)
Listen:
https://app.box.com/s/e9mnac32s4hopwjfo61klu971hwtnte2
※1ファイルに両面視聴あり(1 file has double-sided listening)

¥999,999
SOLD OUT
*Tax included.
*Additional shipping charges may apply, See detail..

About shipping fees
The shipping fee for this item varies by the shipping method.
クリックポスト

Shipping Fees are the same all over country inside Japan ¥200
*Japan domestic shipping fees for purchases over ¥5,000 will be free.