Item
The Blues Busters - Sweetest Thing【7-20884】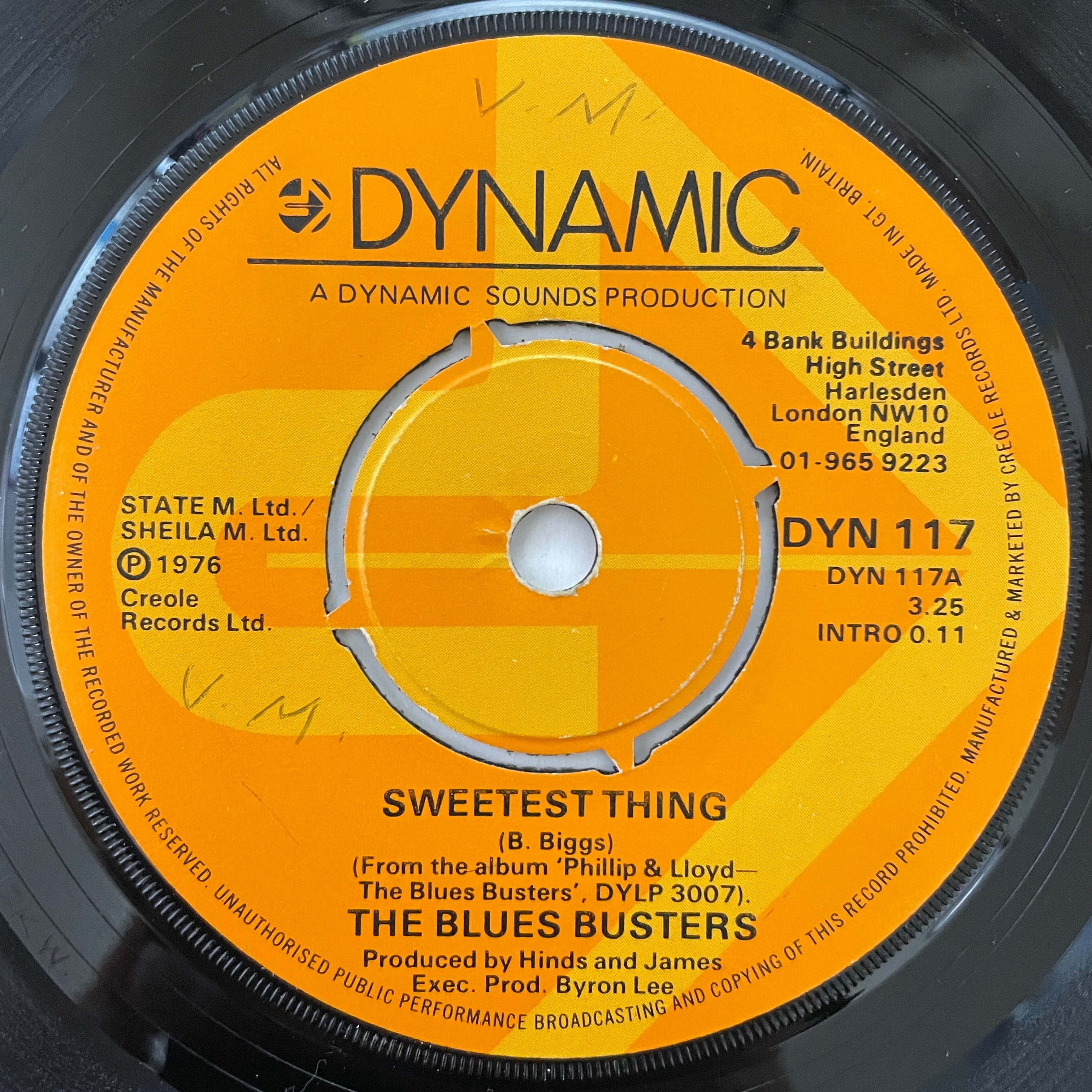 【Jamaican Soul(ジャマイカンソウル)からの一言リコメンド】
Nice Reggae!!
The Blues Bustersの後期作品。
Phillip JamesとLloyd Campbelによるデュオとしてジャマイカで当時トップクラスのコーラスと言われただけあって、ハモりの美しさが際立つ一曲!!
メロディーラインも心地よく、安定したテンポ感が最高です。
こういう曲はずっと聴き続けれますね!
裏面も良曲なので、ダブルサイダーで楽しんでいただけます。
おすすめの一枚ですので、気持ち良い曲をお探しの方は是非持っておいていただきたい。
Flip Side : The Blues Busters - Keep On Doing It
【Jamaican Soul(ジャマイカンソウル)商品詳細】
Format:7Inch(レゲエレコード)
Label:Dynamic Sounds
Year:1976
Riddim:
Condition:Media(EX-)/ Sleeve(Generic)
Listen:
https://app.box.com/s/fftnikuett25bvn32kxrkcukqxrt4mmt
※1ファイルに両面視聴あり(1 file has double-sided listening)

¥1,690
*Tax included.
*Additional shipping charges may apply, See detail..

About shipping fees
The shipping fee for this item varies by the shipping method.
クリックポスト

Shipping Fees are the same all over country inside Japan ¥200
*Japan domestic shipping fees for purchases over ¥5,000 will be free.