Item
Sugar Minott - Good Thing Going【7-20888】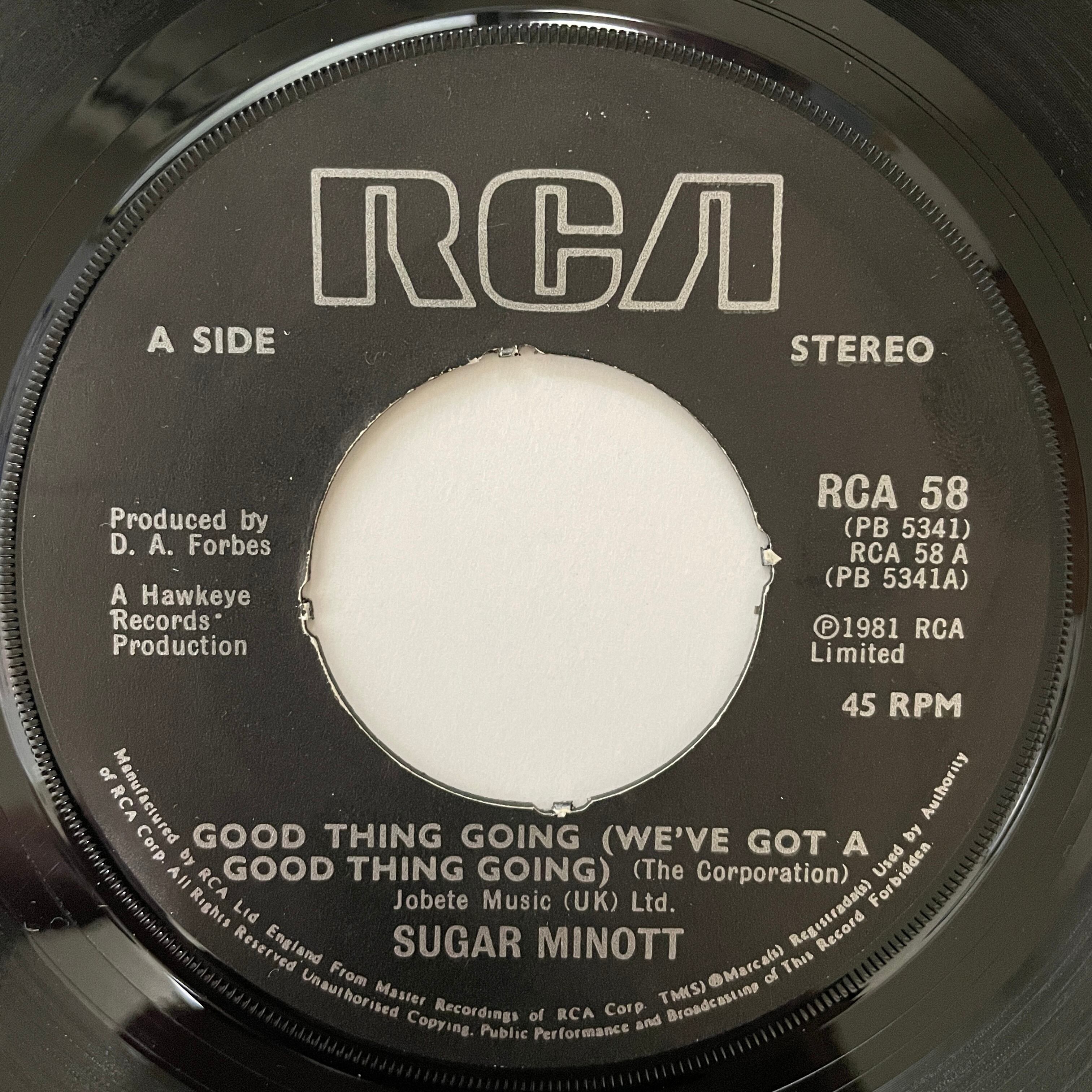 【Jamaican Soul(ジャマイカンソウル)からの一言リコメンド】
Big Cover Tune!!
Sugar Minottの中でも特に人気が高い
MJことマイケルジャクソンのビッグチューンをカバーした極上の一曲です!
軽快なドラムのイントロとトランペットの音色、クレシェンドしていく音が曲の始まりを告げ、ワクワク感を高めてくれます。高らかに響くパーカッションが気持ちいい!
Flip Side : Desi Roots - Hung Up
【Jamaican Soul(ジャマイカンソウル)商品詳細】
Format:7Inch(レゲエレコード)
Label:RCA
Year:1981
Riddim:
Condition:Media(VG OK)/ Sleeve(Generic)
Listen:
https://app.box.com/s/c7h13xmp6oinx71adizvgpblhzoauw45
※1ファイルに両面視聴あり(1 file has double-sided listening)

¥999,999
SOLD OUT
*Tax included.
*Additional shipping charges may apply, See detail..

About shipping fees
The shipping fee for this item varies by the shipping method.
クリックポスト

Shipping Fees are the same all over country inside Japan ¥200
*Japan domestic shipping fees for purchases over ¥5,000 will be free.