Item
Bob Marley, The Wailers - I'm Gonna Put It On【7-20964】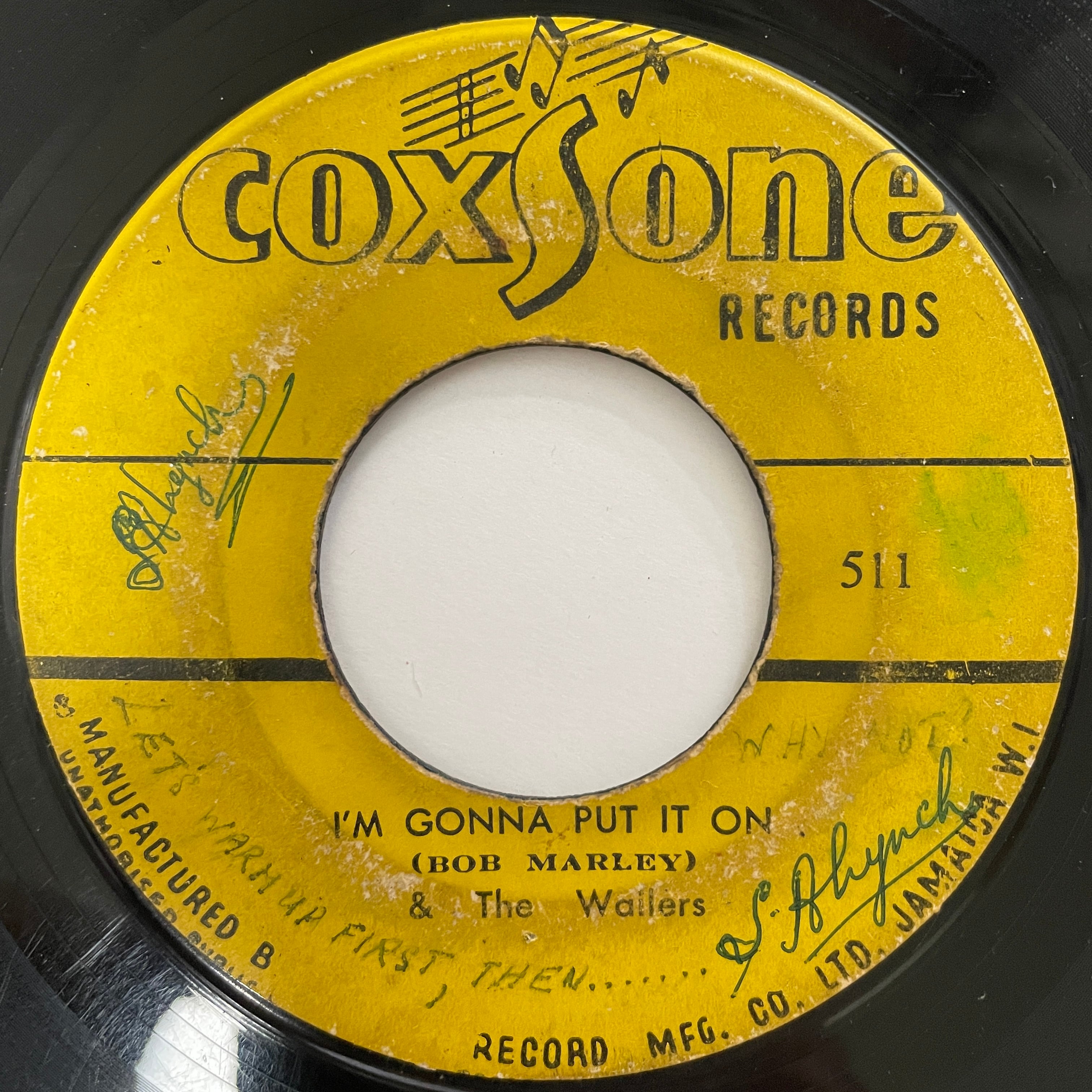 【Jamaican Soul(ジャマイカンソウル)からの一言リコメンド】
Wailers Big Ska!!Original Press!!
このイントロがかかると身体が勝手に動き出してしまう
Bob Marleyがリードをとったビッグチューン。
若かりしBob Marleyの歌声はもちろんのこと、
Wailersメンバーのハモりが最高に美しいです!
裏面はバラードで、こちらも高らかな歌声とハモりがたまりません。
ダブルサイダーの鉄板のレコードですので、
持っていない方はオリジナル盤でゲットしてみてはいかがでしょうか。
Flip Side : Bob Marley, The Wailers - Love Won't Be Mine This Way
【Jamaican Soul(ジャマイカンソウル)商品詳細】
Format:7Inch(レゲエレコード)
Label:Coxsone Records
Year:1965
Riddim:
Condition:Media(VG-)/ Sleeve(Generic)
Listen:
https://app.box.com/s/fi77guepbkn8wx27h9mmjlyc985kgsvg
※1ファイルに両面視聴あり(1 file has double-sided listening)

¥3,980
*Tax included.
*Additional shipping charges may apply, See detail..

About shipping fees
The shipping fee for this item varies by the shipping method.
クリックポスト

Shipping Fees are the same all over country inside Japan ¥200
*Japan domestic shipping fees for purchases over ¥5,000 will be free.