Item
Barry Brown - Far East【7-20995】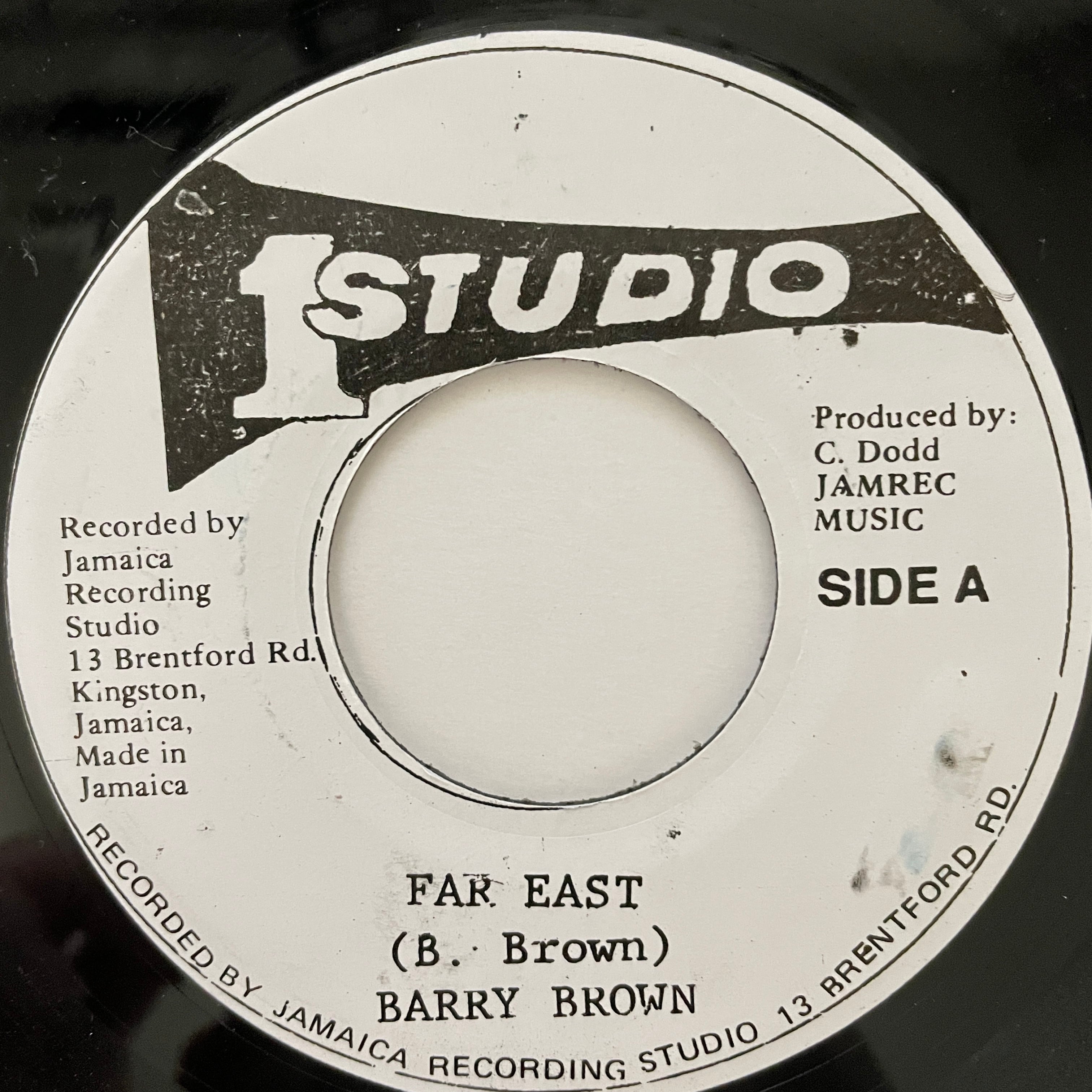 【Jamaican Soul(ジャマイカンソウル)からの一言リコメンド】
Big Foundation Tune!!
何度もリメイクされ続けている名リディム。
バリーブラウンの特徴的な歌声が
ベースラインを華麗にのりこなしています。
こんな争いの多い時代だからこそ改めて聴いて頂きたい、
そんな内容の歌詞となっていますのでリリックも良く聴いてみてください。
セレクターズマストの一枚。
Flip Side : Barry & Soul Vendors - Far East Ver.
【Jamaican Soul(ジャマイカンソウル)商品詳細】
Format:7Inch(レゲエレコード)
Label:Studio One
Year:1981/1973
Riddim:Far East
Condition:Media(VG+)/ Sleeve(Generic)
Listen:
https://app.box.com/s/2dml7ii8s6a6wovaghfefsil0ul6m5bm
※1ファイルに両面視聴あり(1 file has double-sided listening)

¥1,490
*Tax included.
*Additional shipping charges may apply, See detail..

About shipping fees
The shipping fee for this item varies by the shipping method.
クリックポスト

Shipping Fees are the same all over country inside Japan ¥200
*Japan domestic shipping fees for purchases over ¥5,000 will be free.