Item
Slim Smith - Everybody Needs Love【7-21037】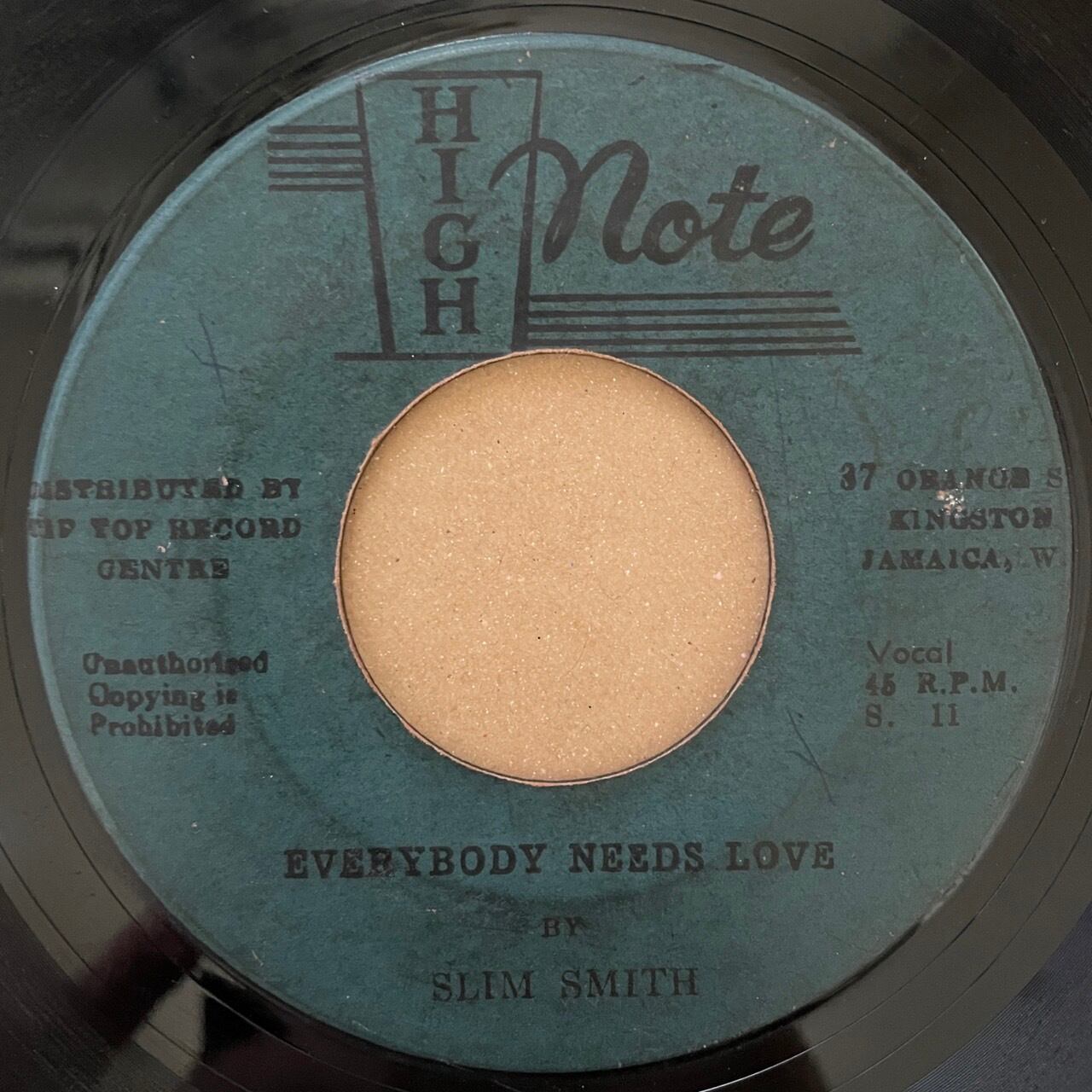 【Jamaican Soul(ジャマイカンソウル)からの一言リコメンド】
Nice Early Reggae!!
アーリーレゲエの定番曲です。
スリムスミスの唯一無二の美声をアップテンポの演奏にのって楽しめる一曲。
この人の歌物はどれもいいのでマストチェックです。
裏面はレスタースターリングの心地良いサックスがナイスなインスト。
こちらもほのぼのとしていてGOOD!!
Flip Side : Lester Sterling - Reggay On Broadway
【Jamaican Soul(ジャマイカンソウル)商品詳細】
Format:7Inch(レゲエレコード)
Label:High Note
Year:1968
Riddim:
Condition:Media(A side : VG / B side : VG) / Sleeve(Generic)
Listen:
https://app.box.com/s/5onur6qgl6ms00s4t641vr9gsqoui0k2
※1ファイルに両面視聴あり(1 file has double-sided listening)

¥999,999
SOLD OUT
*Tax included.
*Additional shipping charges may apply, See detail..

About shipping fees
The shipping fee for this item varies by the shipping method.
クリックポスト

Shipping Fees are the same all over country inside Japan ¥200
*Japan domestic shipping fees for purchases over ¥5,000 will be free.