Item
Merlyn Brooks - You'll Never Need Somebody【7-21040】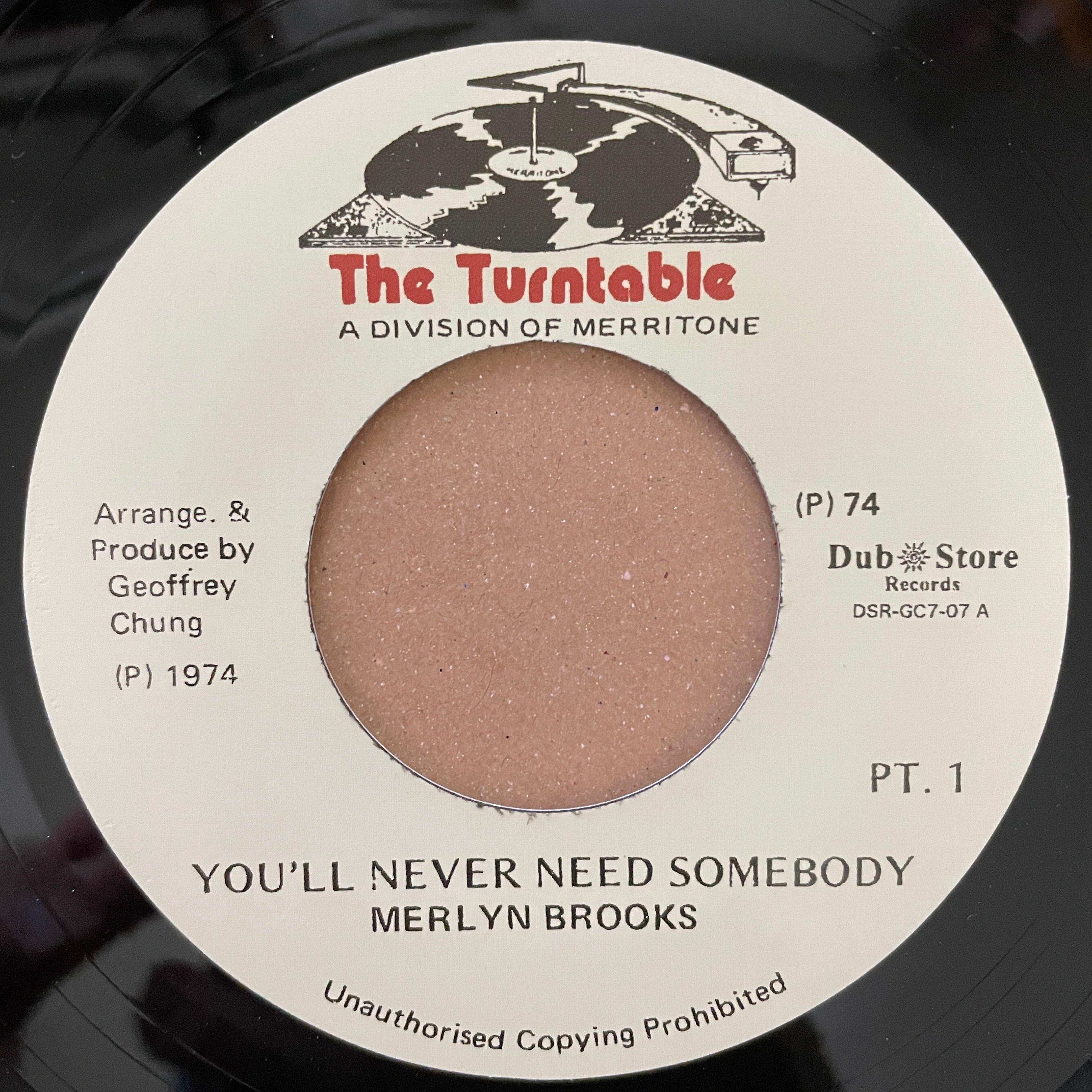 【Jamaican Soul(ジャマイカンソウル)からの一言リコメンド】
Top Mellow Lovers!!
ジャマイカンメロウラヴァーズレゲエ最高峰の一枚。
これを聴かずしてレゲエソウルを語ることなかれ!!
サウンドワークがいわゆるジャマイカンラヴァーズとは
一線を画しており、チャン兄弟のUSソウルへの憧れを
強く感じる作品になっています。
裏面のpt.2のバージョン聴き逃さないように
マストチェックでお願いします!!
レゲエ好きだけでなくソウル好きを含む全ての音楽好きに!!!
Flip Side : You'll Never Need Somebody PT. 2
【Jamaican Soul(ジャマイカンソウル)商品詳細】
Format:7Inch(レゲエレコード)
Label:Turntable
Year:1974
Riddim:
Condition:Media(A side : EX- / B side : EX-) / Sleeve(Generic)
Listen:
https://app.box.com/s/nmih49rxofd2llv5tnr84s2z6sgymuxq
※1ファイルに両面視聴あり(1 file has double-sided listening)

¥999,999
SOLD OUT
*Tax included.
*Additional shipping charges may apply, See detail..

About shipping fees
The shipping fee for this item varies by the shipping method.
クリックポスト

Shipping Fees are the same all over country inside Japan ¥200
*Japan domestic shipping fees for purchases over ¥5,000 will be free.