Item
The Sensations - What Are You Doing Sunday【7-21120】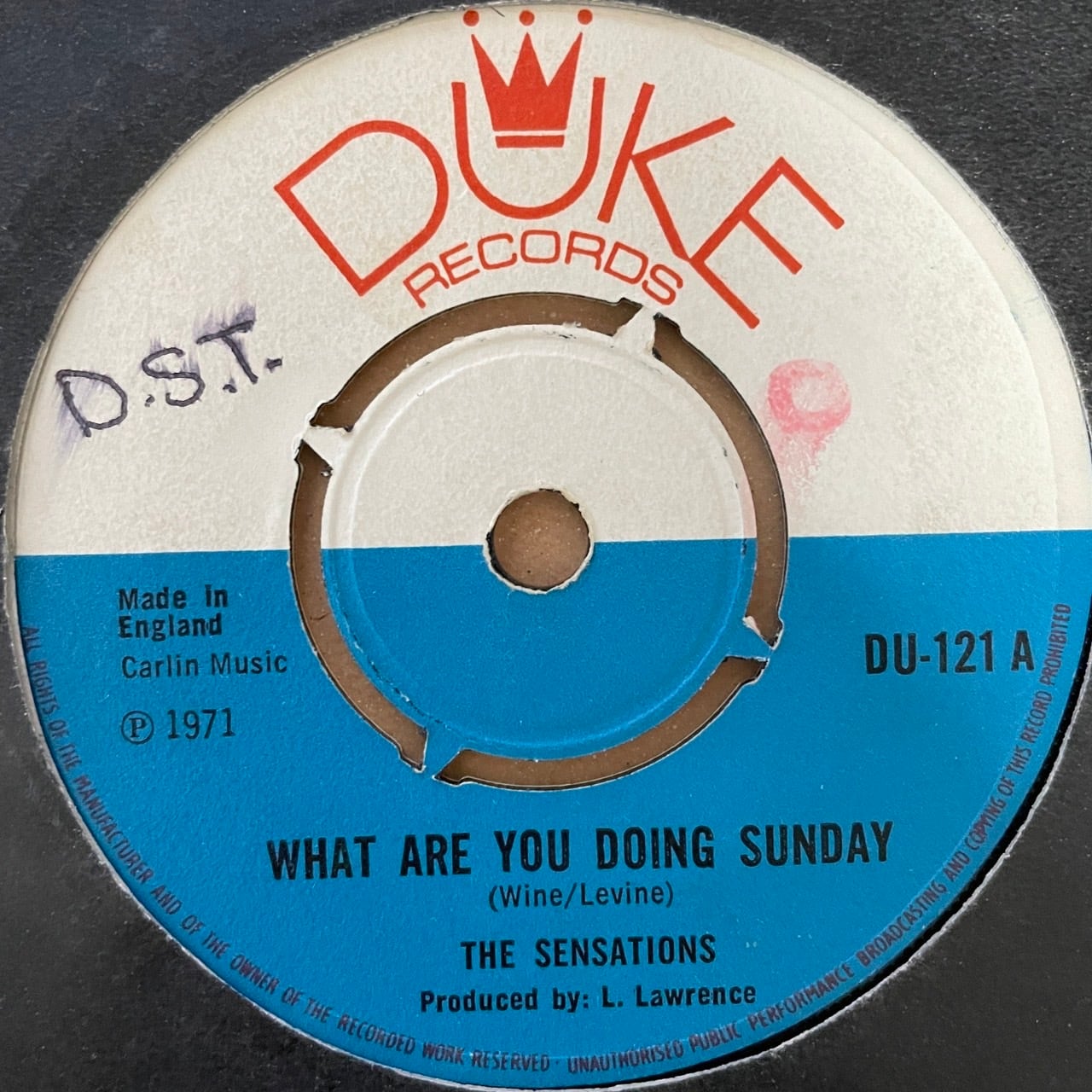 【Jamaican Soul(ジャマイカンソウル)からの一言リコメンド】
Good Early Reggae!! Rare!!
Those Guysなどでお馴染みのコーラスグループ"Sensations"による
アーリーレゲエの軽快なリズムに歌ウマボーカルが光る一曲。
キャッチーな展開にもご注目あれ。
裏面のオルガンインストも聴き応えのある良曲。
アーリーレゲエ好きは要チェックの一枚です。
Flip Side : The Ruffians - Sweet Dream
【Jamaican Soul(ジャマイカンソウル)商品詳細】
Format:7Inch(レゲエレコード)
Label:Duke Records
Year:1971
Riddim:
Condition:Media(A side : VG+, WOL,一番最後の部分で1ヶ所針飛びあり / B side : VG+) / Sleeve(Generic)
Listen:
https://app.box.com/s/i1zmippwkvszpfigdgx2tjsp7yfwlxqa
※1ファイルに両面視聴あり(1 file has double-sided listening)

¥3,890
*Tax included.
*Additional shipping charges may apply, See detail..

About shipping fees
The shipping fee for this item varies by the shipping method.
クリックポスト

Shipping Fees are the same all over country inside Japan ¥200
*Japan domestic shipping fees for purchases over ¥5,000 will be free.