Item
Supercat, Heavy D. , Frankie Paul - Big And Broad【7-21160】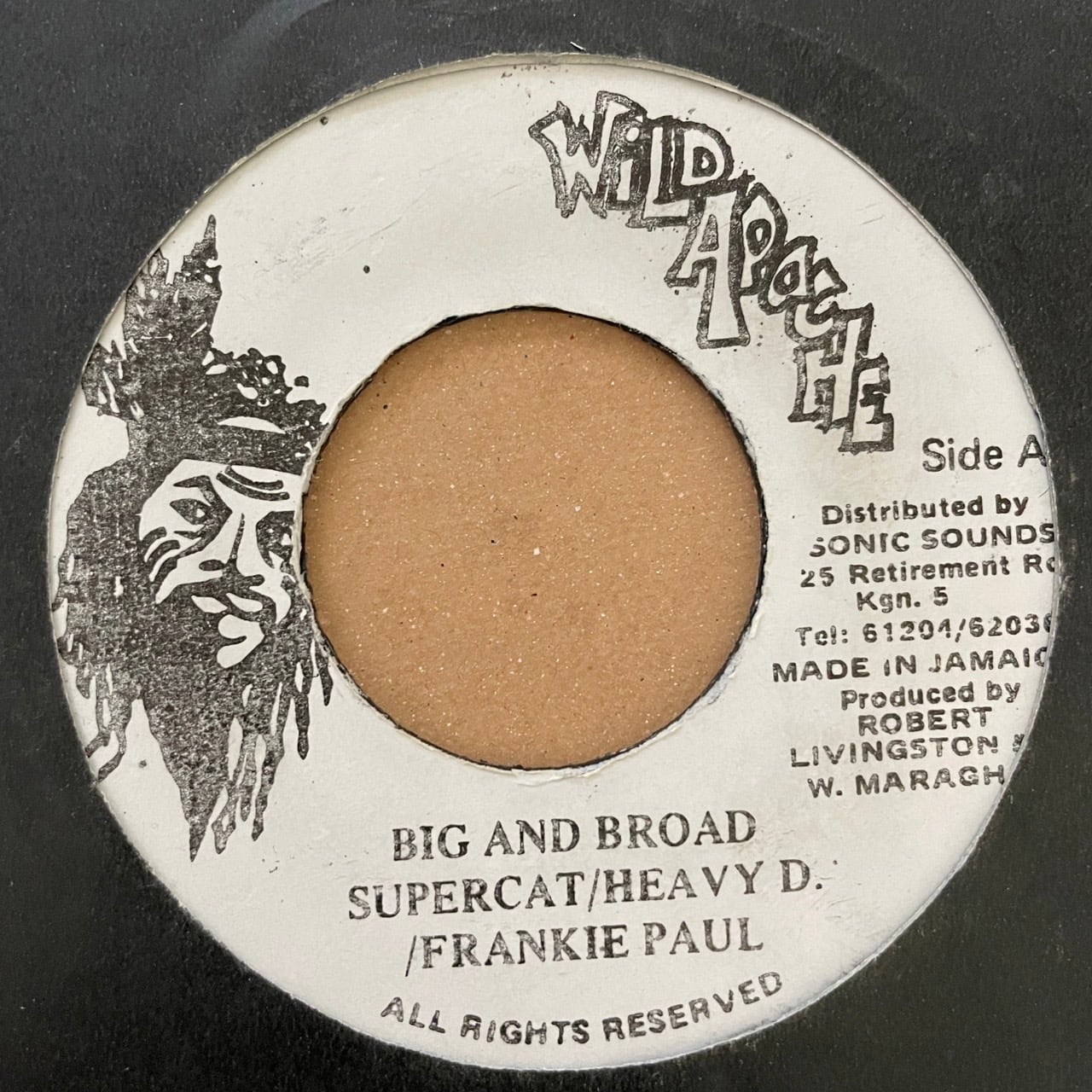 【Jamaican Soul(ジャマイカンソウル)からの一言リコメンド】
Big Hit!!Dancehall Classics!!
ダンスホールを聴く上で外すことができない
Super CatとヘビーD、フランキーポールの
非常に人気な強力スリーザハーダウェイ。
Mood For Loveのオケの三人の乗りこなしが
最高にカッコ良いダンクラ最重要曲の一つ。
現場でもかかり続けていて、必ずBussする間違いない一曲ですので、
セレクターはマストでゲットしてください!!
Flip Side : Version
【Jamaican Soul(ジャマイカンソウル)商品詳細】
Format:7Inch(レゲエレコード)
Label:Wild Apache
Year:1991
Riddim:Mood For Love
Condition:Media(A side : VG+ / B side : VG+) / Sleeve(Generic)
Listen:
https://app.box.com/s/99l4ndl85t5mvgz57razu85cade1zrm3
※1ファイルに両面視聴あり(1 file has double-sided listening)

¥999,999
SOLD OUT
*Tax included.
*Additional shipping charges may apply, See detail..

About shipping fees
The shipping fee for this item varies by the shipping method.
クリックポスト

Shipping Fees are the same all over country inside Japan ¥200
*Japan domestic shipping fees for purchases over ¥5,000 will be free.