Item
Dennis Brown - Stop Your Fussing & Fighting【7-21193】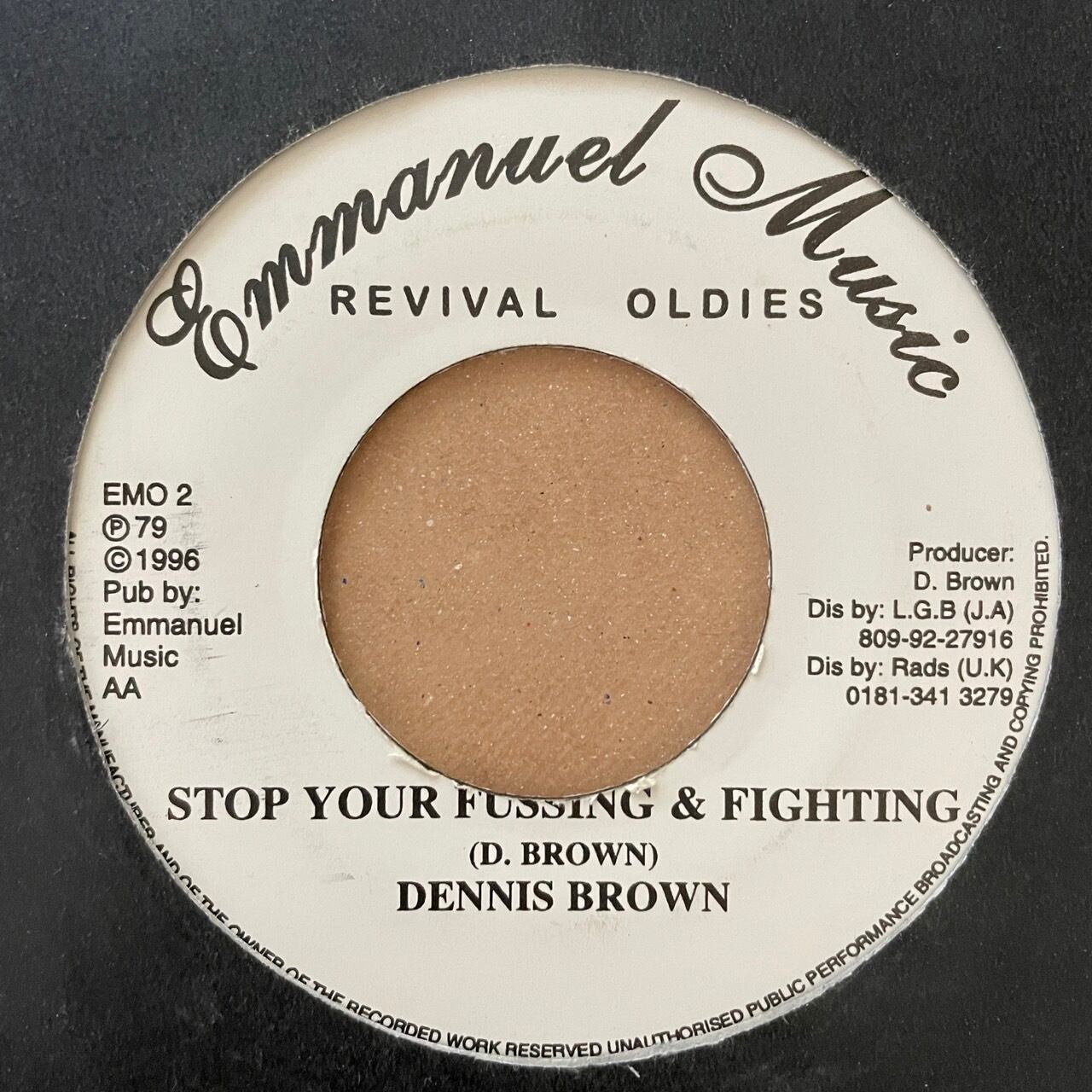 【Jamaican Soul(ジャマイカンソウル)からの一言リコメンド】
Big Foundation!!
定番リディム"Real Rock"にジャマイカが誇る美声シンガー
"Dennis Brown"がのせた大名曲。
ダンスの現場でもかかり続ける大人気の一曲です。
裏面もデニスがリアルロックにのせている別曲になります。
この曲のためにこのレコードを買う人もいるとかいないとか。
Real Rockの一連をかける時には是非持っておきたいところです。
Flip Side : Dennis Brown - Together Brothers
【Jamaican Soul(ジャマイカンソウル)商品詳細】
Format:7Inch(レゲエレコード)
Label:Emmanuel Music
Year:1978
Riddim:Real Rock
Condition:Media(A side : VG+ / B side : VG+,WOL) / Sleeve(Generic)
Listen:
https://youtu.be/bQF_PFLEhRU
※1ファイルに両面視聴あり(1 file has double-sided listening)

¥1,290
*Tax included.
*Additional shipping charges may apply, See detail..

About shipping fees
The shipping fee for this item varies by the shipping method.
クリックポスト

Shipping Fees are the same all over country inside Japan ¥200
*Japan domestic shipping fees for purchases over ¥5,000 will be free.