Item
Lord Creator - Such Is Life【7-21202】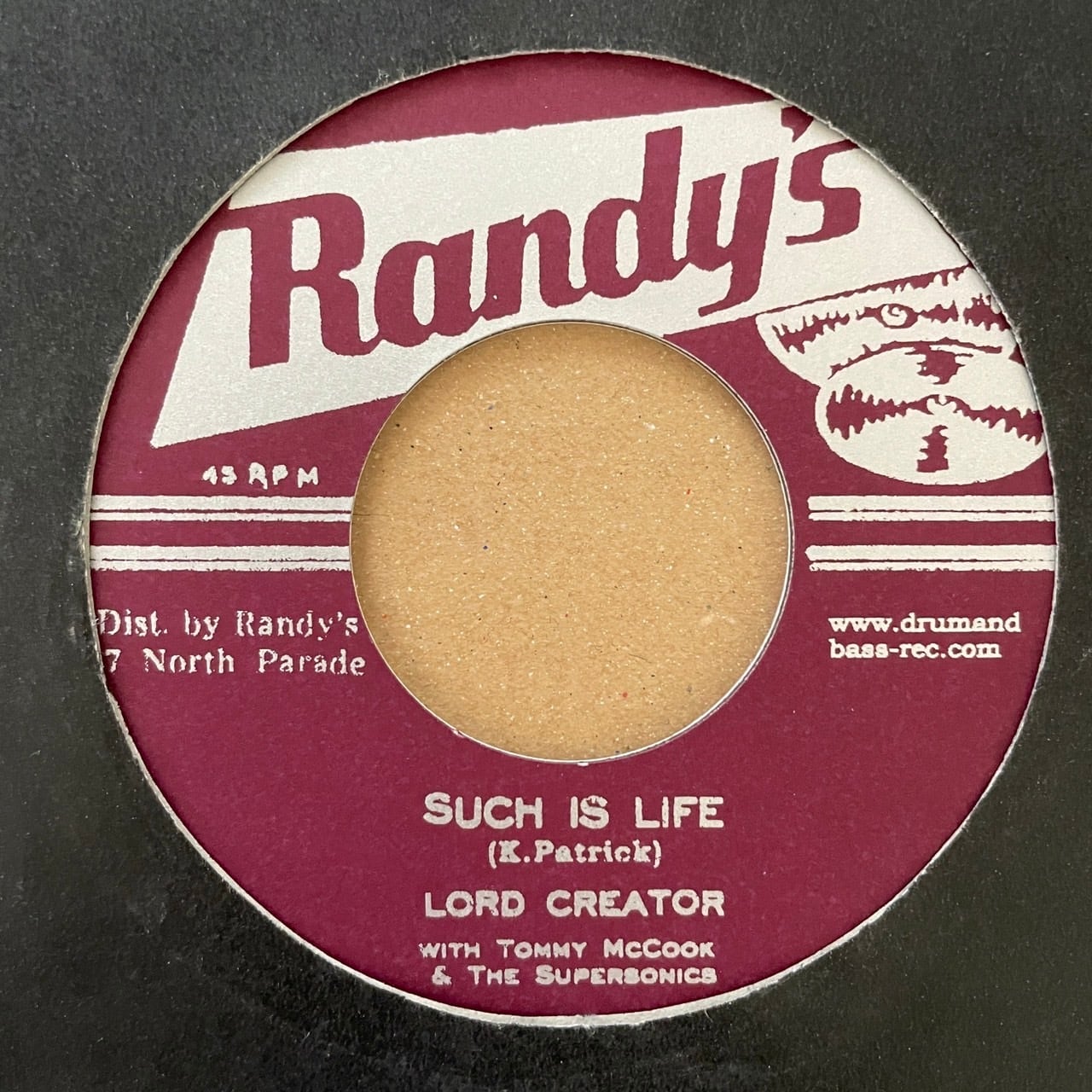 【Jamaican Soul(ジャマイカンソウル)からの一言リコメンド】
Great Rocksteady!! Very Rare!! Only 500 Sheets!!
先日惜しくも亡くなってしまったLord Creatorによる
聴けば聴くほど味が出る至高のロックステディ。
裏面もキャッチーなフレーズがつい口ずさみたくなる素晴らしい一作。
両面極上のロックステディですので、要チェックお願いします!!
ちなみにこちらの盤は500枚限定プレスなので、
今はもう出会うことは難しい一枚です。
お好きな方は是非持っておいていただきたい!!
Flip Side : Lord Creator - Come Down 68
【Jamaican Soul(ジャマイカンソウル)商品詳細】
Format:7Inch(レゲエレコード)
Label:Randy's
Year:1968
Riddim:
Condition:Media(A side : EX- / B side : EX-) / Sleeve(Generic)
Listen:
https://youtu.be/Ds3tj9awjj0
※1ファイルに両面視聴あり(1 file has double-sided listening)

¥7,690
*Tax included.
*Additional shipping charges may apply, See detail..

About shipping fees
The shipping fee for this item varies by the shipping method.
クリックポスト

Shipping Fees are the same all over country inside Japan ¥200
*Japan domestic shipping fees for purchases over ¥5,000 will be free.